Slate, Tile, and Specialty Roofing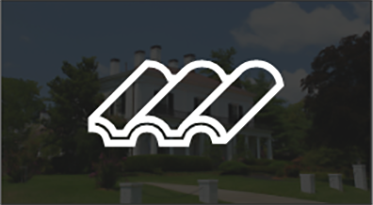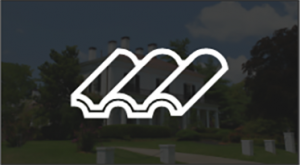 For beauty and durability, nothing beats a roof made of traditional materials like natural slate or clay tile. Although the cost of slate and tile is high compared to other roofing materials such as asphalt shingles, when properly installed and maintained, a natural slate roof or tile roof can last 70 years or more.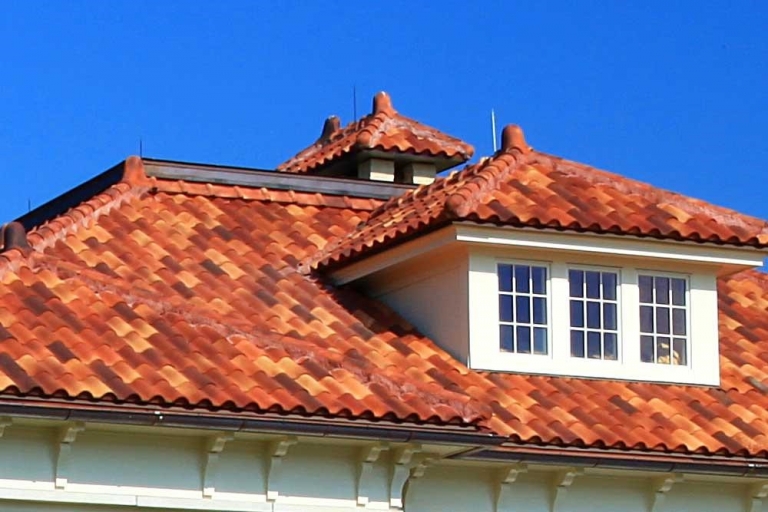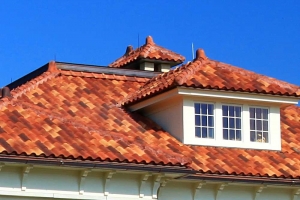 In addition, natural slate and tile roofs are an environmentally friendly, especially compared to asphalt shingles. That's because roofing waste accounts for more than 5 percent of the total waste sent to landfills annually, mostly from asphalt shingles that are replaced every 20 to 30 years. Slate and clay tiles, on the other hand, can be ground up and reused.
However, there are some unique considerations with slate and tile roofs, so if you're considering one of these beautiful roof systems, it's best to consult an expert like Highland Roofing.
Weight. The weight of slate ranges from 800 to 1,500 pounds per square (100 square feet). You'll need to have your home evaluated from a structural standpoint to make sure it can take the weight.
Tile roofing cost. Many homeowners are hesitant about investing in high cost slate roofing, which can cost four or five times as much as a typical roofing product like asphalt. Clay tiles are typically two to three times as expensive as asphalt. However, slate and tile roofing can also last up to five times as long. So, depending on your needs, it can be a worthwhile investment.
Replacing damaged tiles. Although highly durable, a tile roof can be brittle. Once installed, you should not walk on it, and debris such as heavy limbs brought down by a storm can crack tiles. Slate tiles come in lots, so replacement tiles may not match the existing tiles.
Highland Roofing is the Louisville-area expert in installing and maintaining slate and tile roofing, which requires expertise typical roofing crews simply don't have. Whether you are building a new home, or want to replace or maintain your current roof, trust our skilled craftsman to treat your slate or tile roof with the care it deserves.
Years ago, the most common roofing material was wood. Today, though not as common, many homeowners choose a wood shingle roof or wood shake roof because of its beauty and durability.
Shakes vs. Shingles
What is the difference between these two types of wood roofing materials? And which is right for you: shakes or shingles?
First, there's appearance. Wood shakes are made from logs that are hand split, rather than sawn, which gives them a rough, rustic look. There are also split and resawn shakes, which have a face side that is split and back side that is smooth because it's sawn.
On the other hand, wood shingles are sawn on both sides and have an even taper and a more uniform thickness than shakes. They come in two lengths: 18-inch ("perfection") and 24-inch ("royal").
The most common material for both wood shakes and wood roof shingles is western red cedar, cypress, pine or redwood. Cedar shakes and shingles are available pressure treated with fire retardants and chemical preservatives to provide better fire resistance and to prevent premature rot and decay — an important consideration in a damp climate like the Ohio Valley.
Choose Your Grain
If you're considering wood shakes or shingles for your home, you also have another choice to make: the way the wood is cut against the grain. There are three options:
Edge grain shakes and shingles are cut perpendicular to the rings of the tree, which makes it more durable and less likely to warp or split. It is also typically the most expensive.
Flat grain shakes or shingles are cut parallel to the tree rings. They are more likely to split over time.
Slash gain is the least expensive and least desirable cut because of both their appearance and lower stability.
Both types of wood roofing materials are usually applied over a solid roof decking or roof covering to provide extra protection against leaks. Because of their non-uniform shape and thickness, wood shakes require extra care and attention to detail when you have your roof installed, which is why you should look to a highly trained and experience roofing coming like Highland Roofing.
Properly installed, both wood shakes and shingles provide a unique, natural look and long-lasting protection — typically up to 25-30 years. They're also a natural, environmentally-friendly alternative to the common asphalt roof. If you'd like to learn more, contact Highland Roofing.